Another day, another article, you might think, from some "random" on the internet preaching about
marketing and artificial intelligence. But I'm not here to give you fluff and generic knowledge about what
you could easily Google online.
Hi, I'm Joshua B. Lee, and you might know me as the "Dopamine Dealer on LinkedIn". In the past 2 decades, I've built 16 businesses, authored a book called Balance is Bullsh*t, and I've had clients like MySpace and Google managing nearly a billion dollars in advertising spends.
While working with companies that are larger than life, I realized one thing: The digital landscape became
quite "noisy". AKA, there were too many automated things, robotic language, and SELL SELL SELL energies online, and the human touch got lost in the mix.
TL;DR: Human connection was obliterated, and too many people focused a lot on monetization for profit's sake. I'm a consumer myself, so I saw a gap that could be fixed and asked, "How can I bring back the heart in this digital universe? How can I help people see beyond the screen and build genuine
connections?"
Enter → Standout Authority, my baby since 2014. We're all about helping folks (like you, who's reading
this) bring the human back to your brand.
And we've chosen to zero in on LinkedIn—the Avengers' HQ of business platforms—to build authentic
relationships and clients.
Why LinkedIn?
Perhaps this number will sum it up for you: as of April 2023, LinkedIn has 922.3 million active members
on the platform.
So if you're looking for the perfect place for marketing, networking, and reaching your audience as a thought leader in your field, this would be THE platform for you.
And as LinkedIn turns 20 this year, it's making a huge push towards AI—quite the HOT topic everywhere,
regardless of the niche/industry.
Here's what's coming to a LinkedIn profile you want to get going:
LinkedIn's Drive to Embrace AI and Transform Content Creation
LinkedIn continues to push the boundaries of AI-powered transformation, making your content creation
more engaging, entertaining, and downright amazing.
Here are some of the bold moves LinkedIn has been making towards AI:
Ever since LinkedIn joined forces with the latest AI technology, ChatGPT, the platform has been on a roll (If you didn't know yet, Microsoft invested $10 billion into OpenAI).
Since then, they've released a series of helpful tools such as "Smart Replies" and "Resume Assistant"— just a couple of examples of how LinkedIn has harnessed the power of AI to streamline your messaging and job-hunting experience.
LinkedIn has created Collaborative Articles, a feature that allows multiple creators to work together on a single AI-generated article, offering diverse viewpoints on a given topic.
AI isn't just great for writing; it's also an amazing helper when it comes to insights and analytics. LinkedIn is launching Content Insights, an AI-driven tool that provides data on article performance. You can't know if your marketing is going in the right direction if you don't know your numbers.
LinkedIn's AI revolution aims to foster collaboration, amplify top voices, and help creators get their high-
quality content in front of the right audience.
LinkedIn's Supercharged Move to AI
Within 3 months, LinkedIn's AI team managed to roll out new ChatGPT-based tools. These AI-gasmic
features are designed to make your LinkedIn experience more seamless and efficient than ever.
Let's dive deeper:
LinkedIn + ChatGPT: A Dynamic Duo
LinkedIn is looking to encourage us to use ChatGPT to write posts. Enter up to 30 words, click Draft
Post," and instantly have a draft to review, edit, or post as is. In beta testing, this will be a premium
feature.
And being the Dopamine Dealer and Top Voice of LinkedIn has its perks… I've gained access to the beta
for the Generative AI tool (ChatGPT-4 based), and I'm one of the first to test it out. While it's initially
available as a premium feature, the benefits it offers are bound to be worth every penny. Think of Draft
using AI as your virtual writing assistant—the Jarvis to your Tony Stark, or the Alfred to your Batman.
It can help you:
→ Save time.
→ Enhance your productivity.
→ Ensure your posts are polished to perfection.
Turbocharged Content Moderation: The AI Shield
Let's face it, we're constantly scrolling through an abundance of user-generated content, so it's no
surprise that effectively managing and curating content on your brand's online platforms can be an
overwhelming task.
Fortunately, there's a solution: AI-powered content moderation is poised to revolutionize this process. By
leveraging artificial intelligence, content moderation can be automated, allowing for efficient classification, flagging, and removal of harmful content.
Here are three ways you can harness the power of AI for content moderation:
AI Content Moderation for Texts: Utilize AI to analyze the tone, categorize content, and
monitor brand and competitor mentions through natural language processing and entity
recognition techniques.
AI Content Moderation for Images & Videos: Tap into the potential of Computer Vision
(Visual-AI) to identify undesirable or harmful content. With the integration of natural language
processing, AI can even detect suggestive content within images.
AI Content Moderation for Voice Recordings: Explore the realm of voice analysis
technology. AI-powered tools can transcribe voice recordings into text and analyze tone and
intent using natural language processing algorithms.
Thanks to the extraordinary capabilities of ChatGPT, LinkedIn's AI-driven content moderation has been
turbocharged, making it more powerful and effective than ever before.
Job & Career Support Right at your Fingertips
We've all been there: that squeamish ordeal of job-hunting:
Scrolling through hundreds of companies, writing different cover letters, and tailoring your CVs to help
yourself stand out. With LinkedIn's integration with ChatGPT's natural language understanding, job-
hunting transforms into something you no longer have to hate.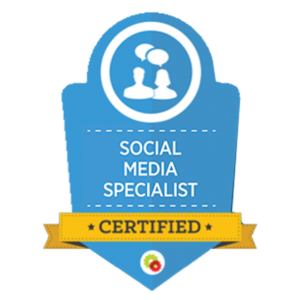 Are You Ready to Master Social Media?
Become a Certified Social Media Specialist and learn the newest strategies (by social platform) to draw organic traffic to your social media sites.
Click here
Here's what's in store for you:
Hyper-personalized job recommendations that match your unique profile, skills, and passions. It's like
your personal matchmaker who finds you the perfect career fit every time. Single. time.
Curated selection of job recommendations that are tailor-made for you. You'll find yourself thinking,
"How'd they know this is exactly what I'm looking for?"
Networking not your favorite way to market yourself? You might change your mind. The platform will now
have the ability to suggest conversation starters (introverts would probably love this the most),
recommend events, and identify shared interests. Way to break the ice—easily.
Going beyond helping you with job searches, LinkedIn's got your back for your career as well, so you can
ace those interviews and land the job of your dreams.
It can now give feedback on your resume, as well as offer coaching and guidance for your interviews. It's like your very own pocket career coach that you
can take anywhere.
As LinkedIn's AI revolution continues to excite us and evolve in ways we can't imagine, I can fully understand if you're curious about the future of professional networking and its potential impact on
marketing and tech.
If you'd like to stay on top of the latest LinkedIn news and all-things-AI, follow me on LinkedIn where my
network gets first dibs on some of the newest AI updates and features out there.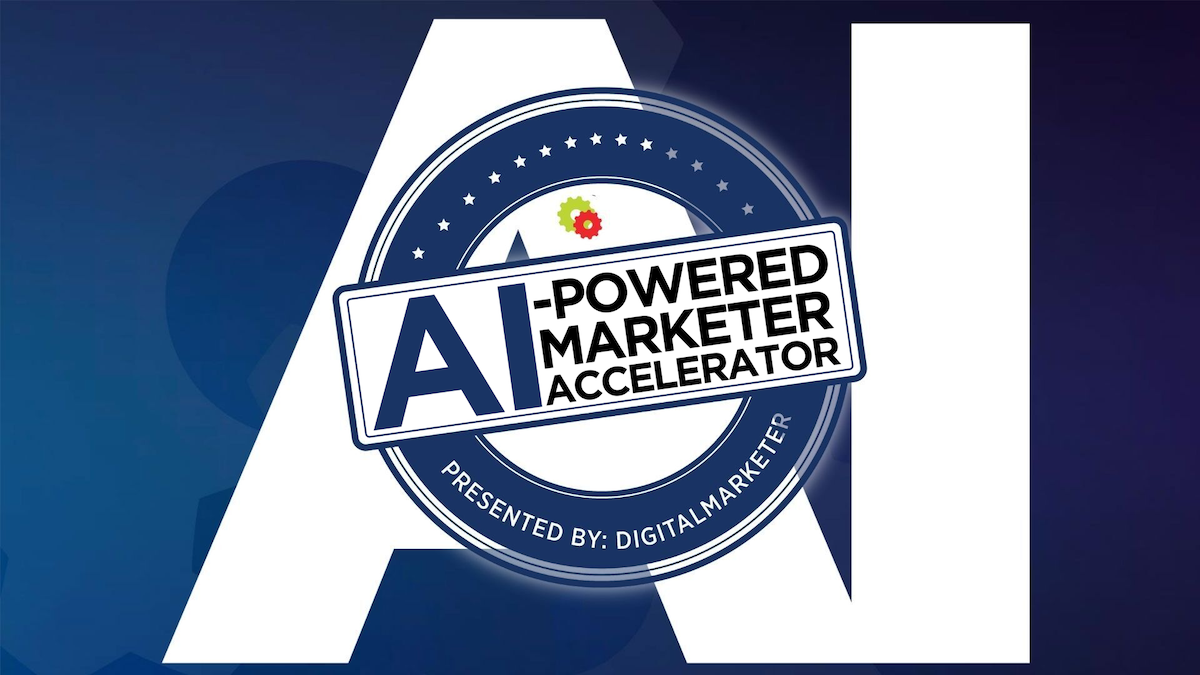 Original Article