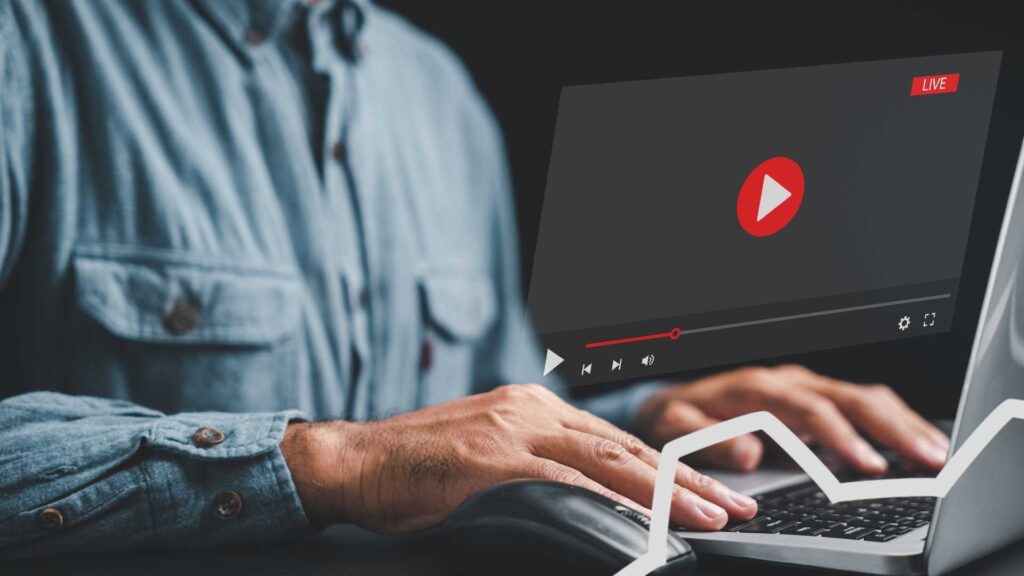 YouTube is a treasure trove for small businesses, filled with all kinds of would-be customers. In 2022, 27% of video marketers invested more in YouTube than any other platform.
This post explores the rudiments of creating great YouTube videos for small businesses.
Knowing Your Audience
To make a high-performing YouTube video, know your target audience and what they care about.
If you've already been uploading videos, use YouTube Analytics to track your audience demographics and engagement.
Use Typeform, Survey Monkey, or YouTube Studio's poll creator to gather viewer feedback on the content they want.
If you've not uploaded a single video on YouTube, simply create your ideal customer's avatar
The more you know about your audience, the better you can create videos they will love.
Set Up Your YouTube Channel
Creating a YouTube channel for your small business is straightforward. Start by going to www.YouTube.com.
Tap on your profile picture. A drop-down menu appears.
On that menu, a button says, "Create a channel". Click on it.
Now enter your channel's name, profile picture, and unique handle.
YouTube users like to engage with real people. Use your name and picture or your business name and logo if you're not the face of the brand.New business on a budget? Use a free logo maker for a professional-looking logo.
Next, add a channel description to let people know about your channel. Click "Customize channel" to do this.
On the YouTube Studio homepage, click "Basic info" and write a clear, concise channel description that includes keywords.
Further, customize your channel's layout and design to match your brand. According to Attrock, you can create yourself by using simple graphic creation software like Canva, Adobe Express, or PicMonkey.
Need to be more crafty? Hire a skilled graphic designer.
Create a YouTube Content Strategy
A simple YouTube strategy saves time and increases success.
Here are some things to consider when planning your YouTube video strategy:
Define your goals and objectives. What do you want to achieve with your YouTube channel? Are you looking to increase brand awareness, earn from ads, drive website traffic, or sell online courses? Once you know your goals, deciding which videos to prioritize is easier.
Establish a unique brand voice and style that aligns with your target audience and brand values. Maintain consistency across all videos.
Create a content calendar to stay on track and publish new videos regularly. Consider your target audience, buyer's journey, competition, YouTube, seasonal trends, and schedule.
Note: You need 1000 subscribers and 4,000 hours of watch time to earn from YouTube ads. This usually takes a few months. Be patient and explore other YouTube monetization alternatives in the meantime.
How to Create Compelling YouTube Videos for Small Businesses
Now comes the fun part: creating engaging videos that captivate your audience. Here are 7 tips for creating compelling video content with real business value:
Choose the right video format. Choose the suitable video format (tutorial, testimonial, vlog, demo) for your target audience and business objectives. For example, product demos for products and tutorial videos for services. Craft attention-grabbing titles and thumbnails. Your title and thumbnail are the first things potential viewers will see, so make sure they're eye-catching and relevant to your video content.
Write a well-structured script. Your video script should be clear, concise, and informative and include a CTA to your products or services. Make it engaging to keep viewers interested throughout the video.
Use high-quality video and audio. Your video should be well-lit and shot with a high-quality camera. Natural light is often best, but you can also use artificial light to create a more professional look. The audio should also be clear and free of background noise.
Be yourself and let your personality shine through in your videos. Tell stories that your audience can relate to and offer valuable information and insights that your audience can
Plan your shots. Before you start filming, take some time to plan out your shots. This will help you capture the needed footage and avoid wasting time and energy on unnecessary shots.
Shoot in multiple takes. Don't be afraid to shoot multiple takes of the same scene. This will give you more editing options and help you capture the perfect shot.
The Best Filming Equipment for YouTubers
Your choice of filming equipment makes a big difference in the quality of your YouTube videos. According to successful YouTubers, here are the best equipment for filming YouTube videos:
Cameras: A good camera is essential for capturing high-quality video. Some popular cameras for YouTubers include the Canon EOS Rebel T7i, Canon G7X Mark II, and the Sony a6300.
Microphones: A good microphone is essential for capturing clear audio. Popular microphones for YouTubers include the Rode VideoMicro, the Audio-Technica AT2020, and the Blue Yeti.
Tripods: A tripod is essential for keeping your camera steady and preventing shaky footage. Some popular tripods for YouTubers include the Joby GorillaPod SLR Zoom, the Manfrotto Befree Live, and the Velbon Sherpa 200.
Artificial lights: Artificial lights can help improve your video's quality by providing more evenly-distributed light. Popular lights for YouTubers include the Neewer 60W Dimmable LED Video Light, the Aputure Amaran AL-H198, and the Godox SL60W.
Lens: A lens improves video quality by widening the field of view, zooming in, or blurring the background. YouTubers lean towards the Canon EF-S 10-18mm f/4.5-5.6 IS STM, the Sony SELP18-200mm f/3.5-6.3, and the Panasonic 12-35mm f/2.8 II ASPH Power O.I.S.
It is important to note that the best equipment for you will depend on your specific needs and budget. Do some research and read reviews to find the best equipment for you.
Optimize Your YouTube Videos for Search
YouTube is a social media and search engine with over 2B monthly users. Optimize your videos for search with keyword research on Google Trends, Semrush, and YouTube Autocomplete.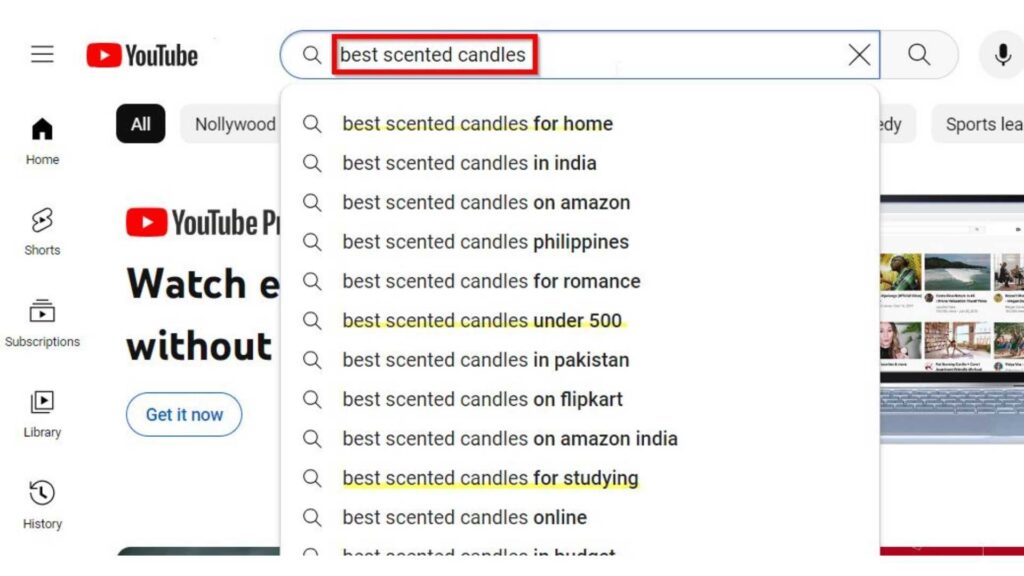 Incorporate these keywords naturally in your video titles, descriptions, and tags.
To further optimize your videos and overall YouTube channel:
Use RapidTags or Hashtagify to create a list of relevant tags for your topic.
Use annotations and captions to provide additional context and make your videos accessible.
Encourage audience engagement by asking for likes, comments, and shares, as these interactions signal to YouTube that your content is valuable.
Be consistent and stick to a regular publishing schedule.
Analyze and Improve Performance
As you continue to publish YouTube videos, you'll have more analytical data to work it. Monitor your YouTube analytics regularly to track views, watch time, likes, comments, and shares. You get insights on what works and what doesn't from numbers and trends.
Make sure to:
Identify top-performing videos to understand what resonates with your audience.
Test different strategies to improve your results.
Listen to your audience and make changes based on their feedback.
It's only up from here.
Finally!
Remember to have fun, be creative, and stay true to your brand's unique voice. Best of luck on your YouTube journey!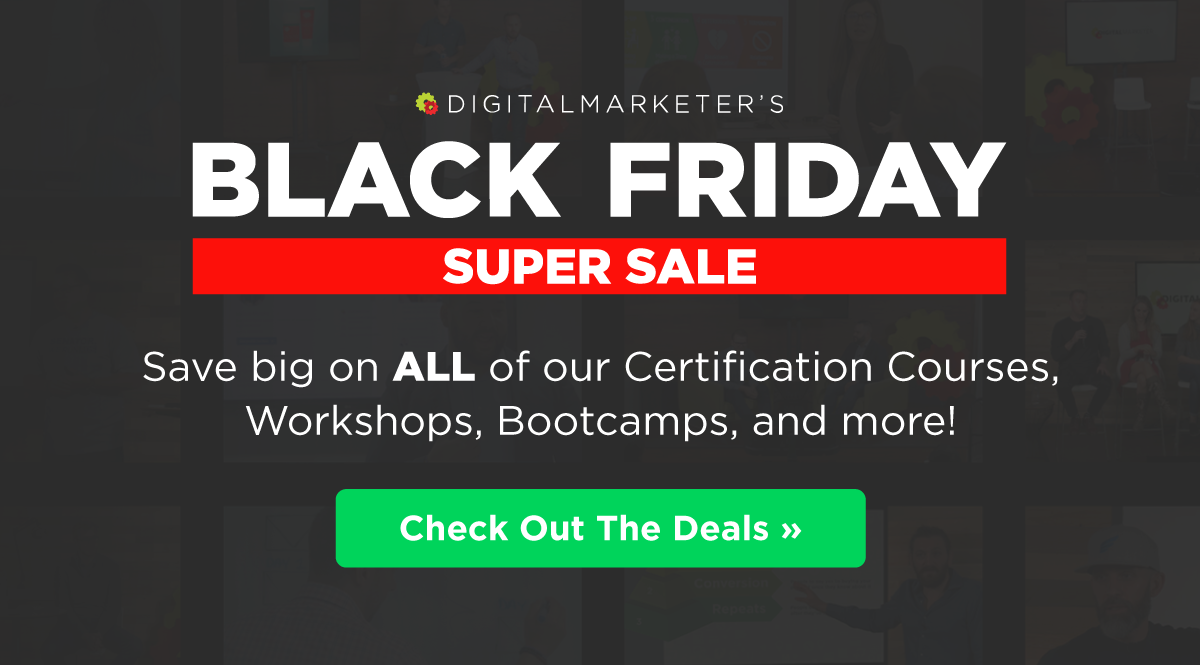 Original Article